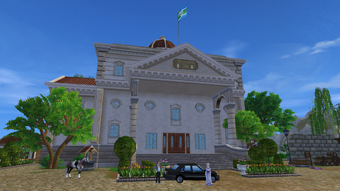 Silverglade Manor is a great manor in the midst of Silverglade Vineyard.
Trivia
Silverglade Manor is currently the trailer location name to access Silverglade Vineyard.
The Silver Fork Restaurant is on the roof of the manor. You unlock the restaurant when you do a quest for the owner, Karl Franz, at level 13.
Inside the mansion is a small library. The player will visit here during a quest in the main storyline.