Mica Stoneground is a explorer who has discovered the Cloud Kingdom. She Arrives to Jorvik at random times with her pet frog Pico to take players to the skies for adventures in the Kingdom.
Appearance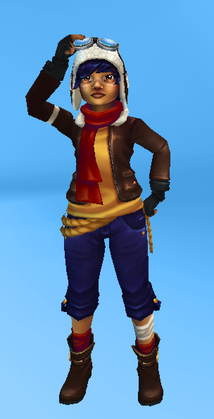 Etymology
The name Mica is a short form of Michaela which is the feminine form of Michael from the Hebrew name מִיכָאֵל (Mikha'el) meaning "who is like God?" It is meant as a rhetorical question implying no person is like God.
Trivia
Community content is available under
CC-BY-SA
unless otherwise noted.