Overview

Other Appearances

Gallery
Khaan is Sabine's horse.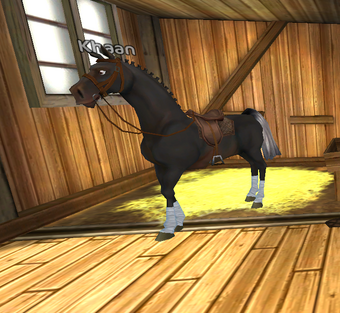 Trivia
When Sabine rides Khaan he leaves fire hoof prints behind.
In Starshine Legacy Khaan was constantly frowning.
Khaan is the only Dark horse that has a name in Soul riders books.
'Khaan' is an alternative spelling of the Turkish/Arabic name 'Khan', and means 'prince'.