Det här är den engelska versionen av Jorvikipedia. För den svenska versionen, klicka HÄR.
Это английская версия вики Стар Стейбл. Если вы хотите перейти на русскую, кликните здесь.
Dies ist die Englische Version vom Jorvikipedia. Für die deutsche Version, klick HIER.
To jest angielska wersja Jorvikipedii. By wejść na polską wersję, wejdź
TUTAJ
.
Welcome to Jorvikipedia!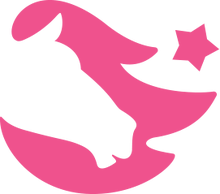 Jorvikipedia is a wiki community where you can find any information about Star Academy, Starshine Legacy, Star Stable and Star Stable Online! The wiki is driven by the Star Stable Community and we really hope that you will join us as an editor! Please make sure to create an account and login before you start editing!
Please remember that spoilers may be found on the wiki! This mainly concerns you who have not finished the current main story quests of Star Stable Online.
The commandments of Jorvikipedia
Before you start editing, please make sure to read our Commandments by clicking here!
Remember, if you ever need help with anything on Jorvikipedia you're very welcome to ask our Admins Esme Silverforce, Lys MacWright, or Nova Greenland (Krittlez) who all will do their very best to help you!
Latest game update
Every Wednesday Star Stable Online is updated with new in-game content. The update may contain anything from new story quests to new horses, new clothes or updated game mechanics.
Studying animals day or night!
May 25, 2022
Oh no, Professor Hayden needs your assistance with an insect infestation in the Hollow Woods!
Your help is needed this week!
James is worried about a strange man scaring tourists in the Hollow Woods. Wait, is that Professor Hayden!? Go find out what he is up to and help him with an insect infestation. If that wasn't enough, you can find James in Fort Pinta who is writing a book to sell to tourists. Help James make a quick buck with this book by collecting horse facts and taking pictures! He will be sure to reward you when you're done.
To get started, you must have met Professor Hayden in Epona (Happiness is but fleeting) and unlocked Starshine Ranch (What makes a house a home) and South Hoof Peninsula (A little souvenir from South Hoof Peninsula).
Day and Night Mode
Huge news! You can decide to do these quests in daylight or night time, with the new day/night slider feature. Are you a night owl or an early bird? You get to choose with the slider! If you log out, the slider will be reset.
Update to our Horse Purchasing Window
We're rolling out a new Horse Purchasing Window! This is part of a project we're calling "The Horse Bonding Initiative"! This is meant to ensure that each new horse feels like the start of an exciting journey, and the Star Stable team has lots of ideas for how we can help players express and explore their horses' personalities. As a start, we rolled out Age and Gender customization. Now, every one of you will get to use the new Horse Purchasing Window we have been testing! This is available for all new horses in Jorvik!
New Software
Star Stable has now launched anti-cheat software for our players using Windows! Together with this release, we reset the high scores. Otherwise, this should not have any impact on your experience logging in and playing the game. If something is not working properly, please contact Star Stable Support. Read more about the software in our FAQ article (only in English)!
Video of the week!
Every week we're sharing one of our fun videos - sometimes a brand new one, sometimes a nostalgic throwback! Here's the video of the week:
Coming NEXT WEEK!
Professor Hayden needs your help with an insect infestation in the Hollow Woods!
Have an amazing week!
Love from your Star Stable Team ♥
Message from Admins
Welcome to Jorvikipedia! Me and the two other Admins of this site, Lys MacWright, or Nova Greenland (Krittlez) are doing our very best to get the site up and running as fast as we possibly can - and we really appreciate your help! But please, before adding any new categories to the Wiki, ask any of us first if the category will make sense, since we are trying to transfer all the meta we already have back on the Swedish Jorvikipedia. Feel free to ask us about anything!
- Zijena, aka Esmeralda Silverforce
Latest activity
Track the most recent changes to the wiki on this page.
List of abbreviations:
N

This edit created a new page (also see list of new pages)

m

This is a minor edit

b

This edit was performed by a bot

(±123)

The page size changed by this number of bytes
26 May 2022
25 May 2022
News on Jorvikipedia
Jorvikipedia now has 1,405 pages! Keep on editing!
---
External links