Det här är den engelska versionen av Jorvikipedia. För den svenska versionen, klicka HÄR.
Welcome to Jorvikipedia!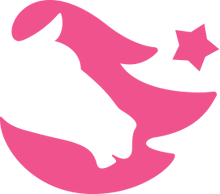 Jorvikipedia is a Wikia community where you can find any information about Star Academy, Starshine Legacy, Star Stable and Star Stable Online! The Wikia is driven by the Star Stable Community and we really hope that you will join us as an editor! Please make sure to create an account and login before you start editing!
Please remember that spoilers may be found on the Wikia! This mainly concerns you who have not finished the current main story quests of Star Stable Online.
The commandments of Jorvikipedia
Before you start editing, please make sure to read our Commandments by clicking here!
Remember, if you ever need help with anything on Jorvikipedia you're very welcome to ask our Admins Esme Silverforce, Lys MacWright, or Nova Greenland (Krittlez) who all will do their very best to help you!
News on Jorvikipedia
Jorvikipedia is now up and running!
Jorvikipedia now has 1,020 pages! Keep on editing!
Latest game update
Every Wednesday Star Stable Online is updated with new in-game content. The update may contain anything from new storyquests to new horses, new clothes or updated game mechanics.
The updated Andalusian
August 14, 2019
Hi StarFam! We know many of you have anticipated this day - and so have we! We're finally ready to release our Generation 3 Andalusian horse!
For more information about horse generations, click here!
The Horse of Kings!
The Pura Raza Española, more commonly known as the Andalusian, is a majestic horse with a long history. This royal baroque horse is often seen on the big screen and fills the dreams of many horse lovers across the globe.
The Andalusian - beautiful and graceful!
★ What's the new breed?
The updated Andalusian!
★ Where can I get it?
You can get one horse in Fort Pinta and two at the Silverglade Vineyard.
★ How much does it cost?
This horse is yours for the price of 950 Star Coins!
★ What level do I have to be?
You can get the Fort Pinta horse right away, but to get the other horses you must have reached level 5.
★ Do I need to crunch reputation?
Nope!
★ What colors can I choose from?
A fiery chestnut, a fairytale grey and a gorgeous dappled grey!
★ Is there anything else I should know?
First off, this horse sports two unique mane styles - one with a long, flowy fairytale mane and one with a beautifully braided mane! Also, this beauty knows the special move known as Spanish Walk. Hit spacebar while your Andalusian stands still to perform it!
The graceful Spanish Walk!
Saddle bag fix
After the quests where you help Emma get her own horse, you get a saddle bag as a reward. This bag is usually available to purchase during Easter season, so we've updated the bag you get in the quest and gave it a new look. If you really like the original bag, keep an eye out for it during next Easter season!
Coming NEXT WEEK!
If you have seen the sneak peeks we've posted recently, you've probably been waiting for this! We're coming for you, James!
Have a great week!
Hugs from your Star Stable Team ♥
News outside of the game
2014-06-17 - The Swedish magazine Hippson writes a more detailed article about Tobbe Larsson who is expeced to be a NPC in Star Stable Online. They confirm that he will show up in the game the 3rd of July along with his horses. However, the 3rd of July is on a Thursday wich is quite strange since the update usually falls on a Wednesday.
2014-05-28 - The Swedish newspaper Expressen writes that the Swedish horse artist Tobbe Larsson soon will have his own NPC in Star Stable Online. It's currently unknown when the NPC will arrive to Jorvik.
2014-05-25 - A teaser trailer about the Gypsy Vanners are released on Starstable.com. In the video the confirm that the new horse breed will be released on the 4th of June.
Message from Admins

Welcome to Jorvikipedia! Me and the two other Admins of this site, Lys MacWright, or Nova Greenland (Krittlez) are doing our very best to get the site up and running as fast as we possibly can - and we really appreciate your help! But please, before adding any new categories to the Wiki, ask any of us first if the category will make sense, since we are trying to transfer all the meta we already have back on the Swedish Jorvikipedia. Feel free to ask us about anything!
- Zijena, aka Esmeralda Silverforce
Latest activity
External links
Poll
Which major area in Star Stable Online is your favorite?
Community content is available under
CC-BY-SA
unless otherwise noted.