Angus Goldspur is the husband of Idun and lives with her and their four children at Goldspur's Farm. Angus is the brother of Jill and Jack.
Appearance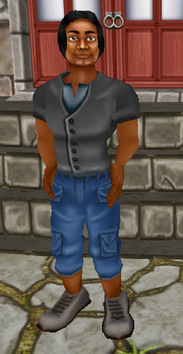 Etymology
Angus is a Scottish, Irish and English name that is the anglicized form of Aonghus, which in itself may mean"one strength" from the Irish óen "one" and gus "force, strength, energy". Aonghus is also the name of he Irish god of love and youth.
Trivia
Community content is available under
CC-BY-SA
unless otherwise noted.